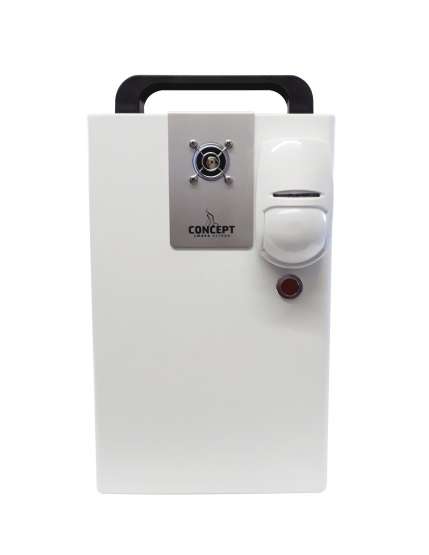 Detailed description
Rapid Deploy is a portable security guard, is an ideal choice for everyone who wish to secure spaces without an existing security or alarm system. Device, which is simmilar in size to Sentinel S35, is compact and portable. Because of its independency from alarm system, all you need is power main and a place to put the device on. Eventhough device is smaller than most of other security smoke systems, this does not effect its performace, as Rapid Deploy is designed with same heater technology as Sentinel and Titanium series. Impressive for its
size, Rapid Deploy has 1000ml fluid bladder space and is recognised for its strong, 90 second long initial burst of smoke. Rapid Deploy also enables triggering from remote controller or by included movement sensor, that detects motion on distance of 10m.
The smoke safety system in Slovenia is already trusted by more than 200 companies, which have their assets protected with the most advanced security technology in 2020!